Useful Information » ORDERING INFO

This page contains typical information needed for placing an order.
For any additional information contact us !


Lead time
Lead time depend of the configuration selected. It vary from immediate shipment to the maximum of 5 weeks. Typical lead times are 2 - 3 weeks. In most cases we are able to determine lead time more accurately at the moment of order placement, having in mind current production load.

Shipping
Typically we are using FedEx Freight for local shipments (US, Canada and Mexico) and UPS "Supply chain solutions" for international air freight shipments. Shipping costs are paid by the customer and are included in the invoice.
Any customer that prefer to use its own shipping account with carrier available to us in US has completely free shipping. Packaging and handling are free.

Payments
All shipments outside US jurisdiction are on prepaid terms. Normally we need at least 20% down payment in order to include the selected system in our production schedule. If the desired configuration is already in stock, we will need the entire payment before shipment. Typical practice of our international customers is to pay the order completely to avoid the second transaction banks charges. All local duties and taxes during the import process are paid by the customer.
Customers in US are eligible for open accounts with "net 30" term. We need to have good trade profile in the transactions with the current vendors for last 24 months. After receiving this information we will be able to grant this option. Typically we offer this option to all educational institutions based in US, well known US based companies and US government.
We accept PayPal and bank transfers.


Warranty

Accurate CNC covers the following expenses during the standard and extended warranty periods.
All systems and their components have 1 year standard warranty. We also offer second and third year coverage (extended warranty). Please contact Accurate CNC, Inc. if you need an extended warranty.

Accurate CNC covers the following expenses during the standard and extended warranty period:
- All labor and parts cost, testing and recalibration
- Shipping costs to return the system to the customer (standard warranty only)
Customer is responsible to pack the unit properly in our original crate, the same way as received initially. We are not responsible for any damages that are due to inappropriate packing. Customer is also responsible for shipping cost to us.

Technical Support
Formally we offer free technical support and free software updates during the first year after system purchase. Practically we never have charged our customers for technical support despite of the purchase date.

Sales Quotes
Lately we start generate a "pro-forma invoices" as a quotation document. This form gives the customer firm pricing in the next 30 days and serves as a quote. Pro-forma invoices are NOT a financial document that can be used for company/individual balances and are not accepted as a tax returns document. At the time of shipping we will issue a commercial invoice as a formal document of purchase and payment.
In order to generate pro-forma invoice we will need your shipping and billing address.

Documents
In addition to the traditional documents needed for shipping and invoicing we offer documents related to import process. As an example a "NAFTA certificate of origin", "CE compliance certificate" etc. Please contact us for other documents needed for import. If we are legally able to issue them we will do so.
Financing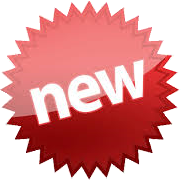 Accurate CNC Inc.
now offers financing to USA buyers via
NewLane Finance Company
.
For more information or to apply click here:
https://info.newlanefinance.com/accurate-cnc