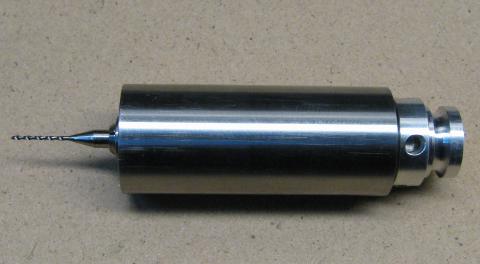 ► Price: 575 USD
► 60K RPM
► Less Than 20% of the Price of Our Competitors
► More Than 2,000 Hours of Service

Other Recommended Links:
► System Selector
► Professional Vacuum System
► Economy Vacuum System
► Ring Setting and Removing Tool
► Silent Air Compressor

These spindles can be used with machines Accurate 3xx and 5xx, which are no longer in production. They have approximately 2000+ hours of service life @ 60K RPM, which is also what is offered by our competitors. The advantage of our belt driven spindles is that they are very affordable (less than 20% of the price of spindle-motors used in our competitor's machines). Also, if ran @ 27K RPM our drive motor will last 5-6 times longer than a spindle-motor system.
Spindle replacement takes about one minute.
We recommend that you have a spare spindle if you anticipate heavy machine usage. Spindle refurbishing service is available at our facility and takes 2-3 business days + shipping time.